Welcome to OHI Architectural Services:
Firstly, we really want you to know your onions when it comes to building your own home. But just as importantly we want you to know that we know ours. As such we are here to engage, assist and wherever possible educate you in the plans, the services required and the Program that is needed to deliver your next home.
Start by getting to know about what your architect will do for you. Knowing that a good one is key to a good project and a bad one can hinder your success.
We are here to help you get this right. Read on……….
What Architectural Services Do We Provide?
Initial Consultation, Pre-Design, and Schematic Design. Our Clients meet with one of our expert architects both in person and online with our bespoke catered online service packages ensuring no delays to your project and a seamless service. Together we can define the purpose and requirements for your project and form a concise Project Management Program utilising the latest services and purpose-built programs. The services incorporated include but are not restricted to:
Design Development. …
Construction Documents. …
Bidding/Contract Negotiation. …
Construction Contract Administration.
An architect is far more than a designer of buildings. He or she is a highly trained, qualified, and licensed specialist who will provide those key and important professional services that benefit both his or her clients and the populous at large. This article aims to assist you in understanding some of the key elements to progressing your project and plans and allowing you to realise two key aspects:
Your project starts here and will be successfully delivered to realise your dream home on time and budget
You have come to the right place for the specialist advice, service and assistance to ensure you succeed using the services of OHI Self Build
Let us now identify and understand the key skills of your architect and review why this process is so vital to success:
Architectural services include two interconnected but clearly distinct aspects:
The planning and design of buildings and spaces, and the administration of construction contracts on behalf of our clients. Design and planning incorporate more than simply aesthetics and the design of buildings; We will ensure that via your new architect, the designs for buildings conform to all the rules of building codes, planning zones, boundaries and safety requirements. Construction contract administration involves the architect acting as the liaison of the client  in varying capacities during the design and construction process to protect the interests of the client, such as assisting with negotiating with contractors for bids, and verifying that contractor constructs the building as designed. This service will be incorporated with the assistance of expert project management and program planning to ensure you get this right, first time, on budget.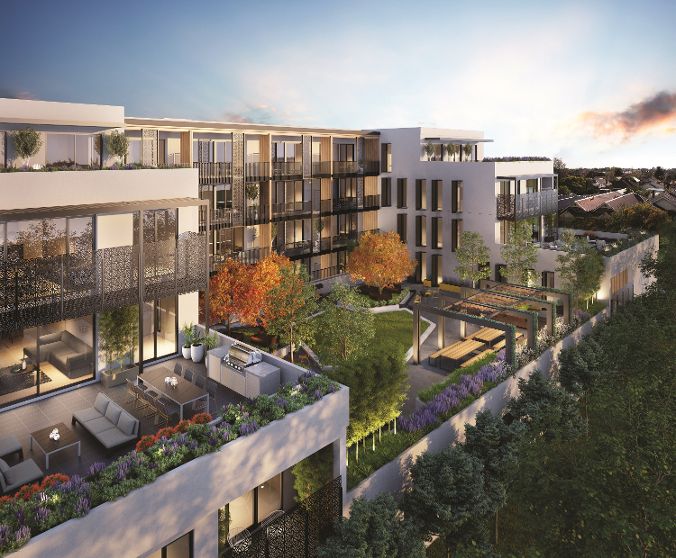 Let's take a look at the phases of a typical building project and the role of architectural services during each phase:
Initial Consultation, Pre-Design, and Schematic Design:

When our client work alongside our architectural services processes, together we will confirm the definitions and the requirements for your new home, as its program. Our architects may also provide you with various other pre-design services like master planning, historic research on existing buildings for renovation projects or your new building site. General design ideas, or concepts, are presented and developed with your feedback into schematic designs, which provides a rough sketch how your future home will be organised and what the building will look like. This process ensures that the building requirements are clearly understood well before construction documents are produced. During this highly interactive phase, our architects will help you make the most critical informed decisions correctly from the very beginning of the project. Your new architect can also help to identify opportunities, cost savings, and extra value in the project of which he or she may not have fully been aware. Taking into consideration all of this items and maximising your advantages of discounts secured on your behalf and trade prices offered to you, delivers you the home of your dreams.
Design Development:

Once your project is in process, initial drawings are developed into your full working sets of plans and elevations. These drawings will give you a truly clear sense of what the final home will include and an estimated cost. Through design development drawings, your architects will help you, with our team assistance to sort contractors and to get a full program of works and set out associated costs of what your new home will be before the final contract documents. This opportunity for review can make a big difference  in helping our clients to understand the size, quality, and cost of their project before the contract documents are completed, ensuring any necessary changes are made to your drawings prior to construction.
Construction Documents:

Plans, elevations, and other drawings are refined to produce a set of drawings and specifications that are to be used to erect your home. Our architect will work to select all the appropriate materials, samples and finishes to ensure you receive the highest possible quality finish and budget conscious home to program. Coordination with other design consultants, such as civil, structural, or mechanical engineers, that are needed for your project, depending on its complexity or as required by local laws will be taken care of with you as part of our packages on offer. All drawings and specifications representing any legal definitions of what the contractors will be building, along with other documents produced during bidding, known collectively as the contract documents will be managed as part of your program service from OHI. A complete, full set of construction documents limits the unforeseen and controlling potential cost overruns during construction whilst also managing the fluctuations and changes which will arise within the program, as no two home builds are ever the same if they are delivered to our clients exacting requirements.
Bidding/Contract Negotiation:

As part of the service you will receive, we will provide you with the best practices to ensure that you get the most precise program and costings, while negotiating with the potential and future contractors to deliver your new home. Part of this package will incorporate helping to acquire bids from potential contractors. Here to guide you through the decision process to select contractors. Once signed, contract documents define your project. We will help the you to break down the submitted bids to make a true like for like comparison so you receive the best value and quality during construction.

Construction Contract Administration:

The overall package of OHI Self Build will assist you to act as your friend, mentor and strong negotiator to ensure a successful outcome and to make sure the contractors and subcontractors are building faithfully to your drawings and specifications. It is not uncommon for unsupervised contractors to ignore drawings, to cut corners and abuse their position in order to increase their profits. Your fees will be predetermined, giving you the services of an independent, unbiased observer and advocate when acting as a construction contract administrator to secure your needs and expectations. We can provide the following important professional services during construction contract administration:
Provide you written responses and additional detailed drawings to address questions brought up by contractor.
Resolve any conflicts found between drawings and the specifications.
Approve changes to the plans requested by the contactor, in effect mediating changes to the contract between the client and the contractor. These can arise in response to hidden problems or needed changes in the construction schedule or budget.
Approve pay applications by the contractor, to ensure that only appropriate construction expenses are reimbursed.
Negotiate any disputes between the contractor and yourself that may arise and propose solutions to problems.
Inspect the building during a final walk-through to ensure that the building is complete enough to be occupied, and follow-up with contactor to address any remaining deficiencies.
Having joined the OHI Self Build process provides you with tight construction contract administration for your project and creates value for you because we deliver and protect your interests in terms time, money, and quality control during construction.
Other Services:

Joining our OHI Self Build can take the extremely important role in hand of helping you through all the various bureaucratic processes which are necessary for both renovations or new construction.
Including but are not limited to:
Obtaining building permits
Architectural reviews and certificates with local District Planning Departments
Conducting feasibility studies
Compiling taxation and VAT applications.
Obtaining certificates of occupancy for completed buildings.
We can offer all of these services or a select few depending on your needs. All fees are reflected the amount of work that you require and can be calculated several ways based on the project and preferences.
Let us make this dream a reality.
OHI Self Build & Architectural Services are ready to help right now. Simply choose your option: You can use the live 'Chat with us' feature below. Call us now on 0121 2855802. E-mail us at: [email protected]